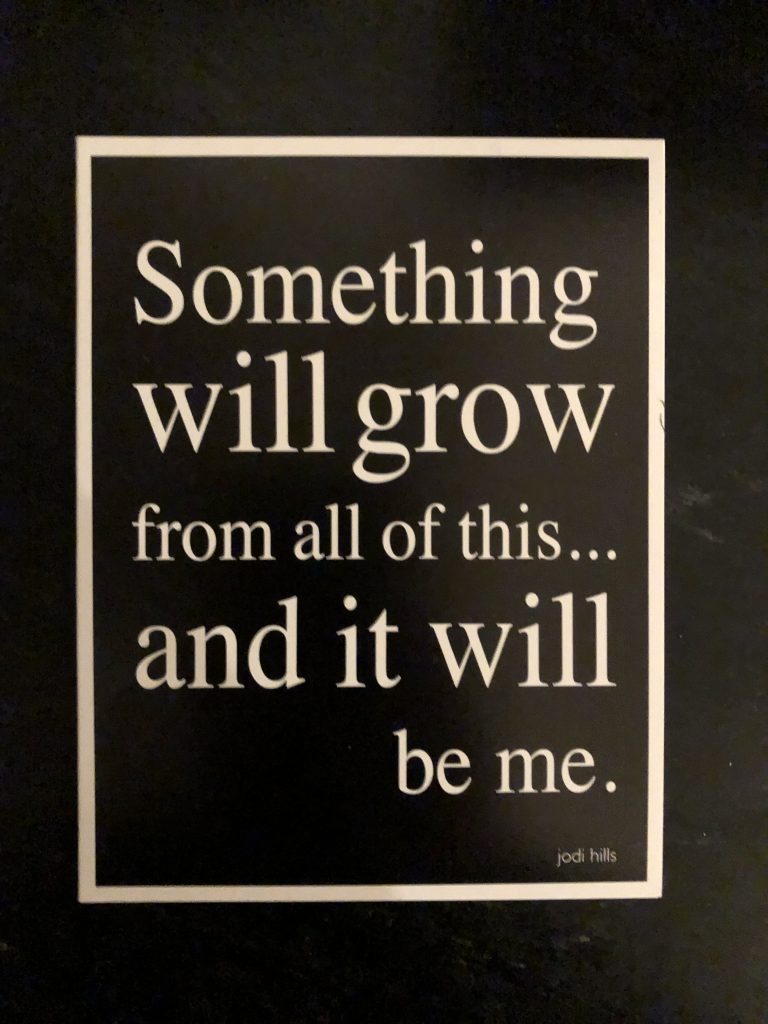 Day 51, but who's counting? I guess I am. The numbers seem kind of irrelevant though now as I feel like I've been in this pattern for long enough that the absurd has become the normal. Case in point, when I see photos of people standing next to each other I'm a bit stunned. Old photos, no doubt, but was it really that long ago when we gathered in groups, touched arms with people we knew or didn't know while in line at the grocery store with strangers? When we said "excuse me" because we bumped into someone, actually touching bodies, in a narrow store aisle? Or stood shoulder to shoulder for a photo? Or actually embraced? That time seems like a very long ago to me.
My moods have waxed and waned – probably more waning than waxing the past few weeks and I know I'm not alone with that. The novelty of our daily reality has worn off and although I'm not sitting around bored and am spending a great deal of my day outside walking or in some sort of creative modality, the absence of having physical connections to other people is huge. The theme I'm living now would be inspiring for a solo retreat and no doubt I'd be intrigued by its description – maybe something like "exploring your inner soul, by yourself, while tapping into your creativity and nature." (and in the fine print "You're on your own for cooking, entertainment, and whatever you want to fill your day with but we will provide WIFI and internet….) I don't think I would sign up for the 51 day package though….14 days, maybe, with the possibility of an add on weekend.
My walking has increased and I'm easily getting in 5 or 6 miles a day, every day. It's been a real gift in getting to know my neighborhood, and beyond, and I've discovered so many interesting pockets that I doubt I never would have without the restrictions that we're all under. I was riding bikes with my son a few days ago, and was able to point out curiosities and cool houses that he said he had never seen before. When you pay attention, I mean REALLY pay attention, it's truly amazing what you can see. My walks have become a bit like an Easter egg hunt for me – always searching for the positive, the creative, the quirky and the memorable. Today's memorable moment was a couple I passed while walking around a nearby lake. He was using a white cane, so I assumed he was blind and the woman with him had a gentle, yet directive, hold of his arm. As I passed them, I overheard her saying,
"We're going to stop in a minute so I can tell you about all the flowers that are around us."
"Tell you about the flowers…." something about that touched me. I would have loved to have heard her describe the flowers but thought it would be too creepy of me to turn around and follow them, close enough to hear her words, yet far enough to maintain a safe distance. Gratitude presents itself far more now that I'm paying attention.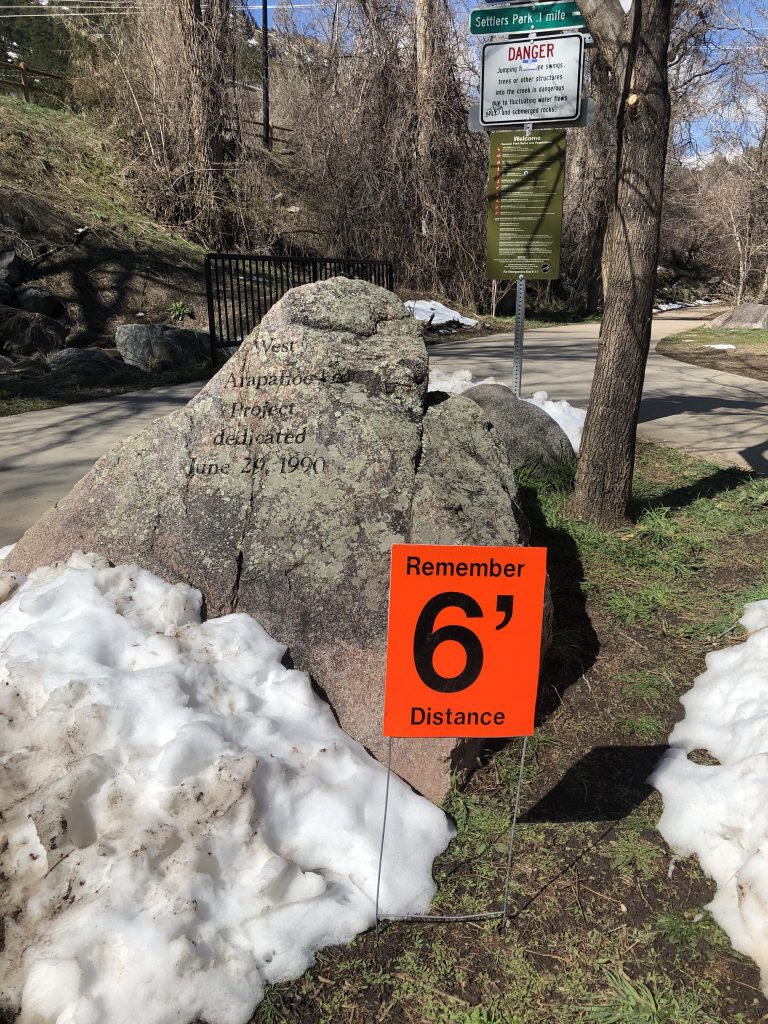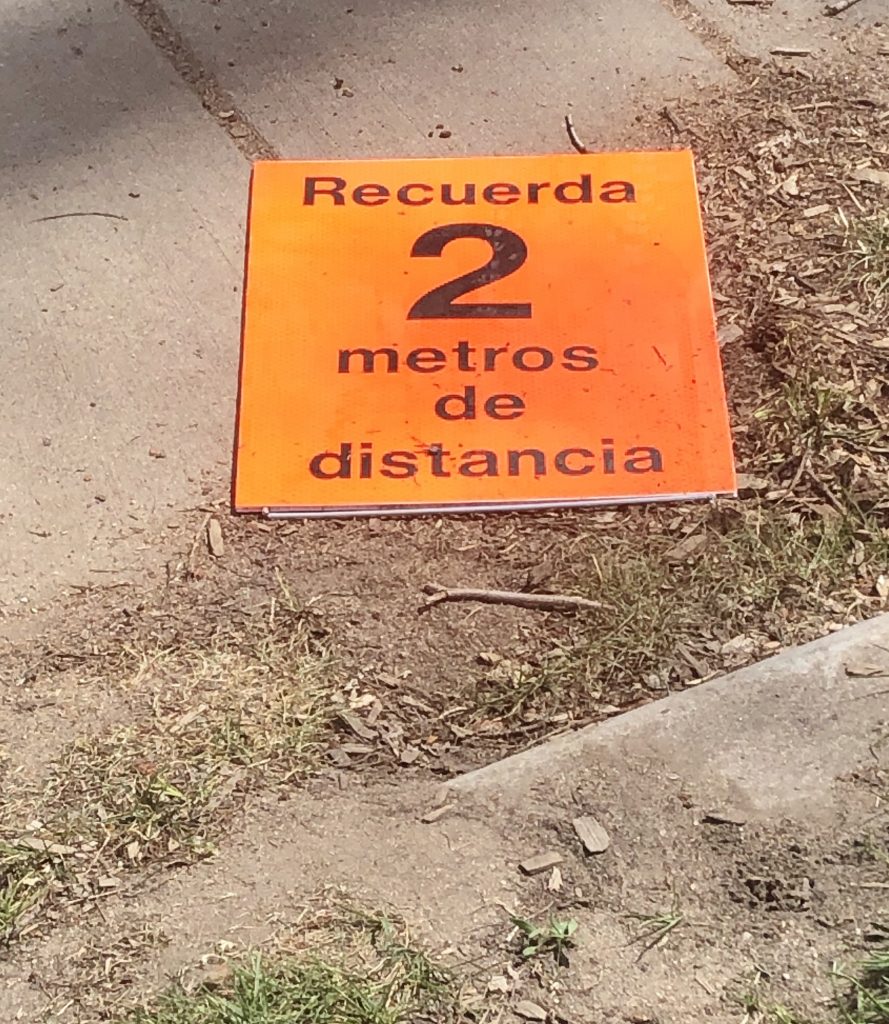 The saying that your body speaks its mind has come into play full tilt in my life during the past 2 weeks. I've developed an odd, very itchy rash on both of my arms. No where else, just the arms. I've not changed soaps, lotions, food or detergents (I've not gone to the store so have proof positive of that!) and yet this rash appeared from what seems to be out of nowhere for me and right in the hugging spot of my arms. I've dealt with pretty severe cases of poison ivy but this isn't poison ivy or poison oak or any of the other poisons that can wreak havoc on the skin. My conclusion was that my arms hadn't hugged in close to two months, and no doubt that takes a toll on the emotional body, but I have to believe that the physical body isn't left out. I don't feel stressed, and have to say that I have far more good days than bad, but who am I kidding? Of course I'm stressed! I've not had human contact in almost 2 months and we are social animals. We need physical contact. A few days, several days, one week or even two, but 2 months is too long to be alone, without any physical contact. I'll spare you the photo on this one, but you'll have to trust me. I've been in long sleeves since and we've had a few days in the mid 80's, definitely not long sleeved weather. It looks that bad.
After seeing my rash (via face time), my daughter, Emery, insisted that I come over to the house to celebrate my grandson, Arlo's, 3rd birthday, which happens to fall on my firstborn, Thomas's birthday, the following day. She said we will do a joint celebration, while honoring physical distancing etc. I told her I wasn't sure Arlo would understand that he couldn't hug me and she said that's fine. You both need to hug each other. And so yesterday, I celebrated Arlo and Thomas' birthday, played out in the field behind their house, marveled at my 3 grandchildren (ages 3, 1 and 6 months) and felt the greatest joy I've felt in a very, very long time – at least 50 days, all of that preceded by a long time simply hugging. When I got out of my car, Arlo ran up to me, jumped into my arms, hugged me and laid his head on my shoulder. I sobbed… tears of joy, relief and confirmation that yes, the stress has been real. I had just started to reach for my mask to put it on when this happened but forgot about the mask and continued with what felt like real life to me. Familiar, hugging, no masks, no distancing. Emery said that she thought even Governor Polis would agree that this gathering and embracing of people, none who had left their houses in over a month was not only fine, but necessary. Thomas and Brooke and 1 year-old Lilah arrived a few minutes later and when Brooke got out of the car, she looked at us all bunched together with raised brows and a big smile said,
"Are we doing this?"
Yes. We're doing this. More hugs. More embraces. More tears for me.
I didn't come bearing gifts for my son or grandson, we didn't eat birthday cake (it was 10:00 in the morning) and we didn't even sing "Happy Birthday" (they would do that later with cake and candles), but it was the most wonderful celebration of birthdays and family and love that I've experienced in a very long time. I only wish Grant and Katie could have been there as well, but they did check in on Zoom. I realized that the celebration didn't need the cake or the presents or the ceremony that usually happens but rather it was the love that carried us and made it one of the most celebratory moments I've ever experienced. I felt like I had been holding my breath for 51 days and finally, yesterday, I got to exhale and boy did it ever feel good. I told my kids it was the first time I've felt a sense of normal in close to two months. That's a long time. Too long.
We will return to social distancing and will likely wear masks the next time, as Boulder is lifting restrictions in a week, which means we will have to be even more careful as we will be venturing out and coming into contact with others. Bending (or breaking?) the rules a bit yesterday became very necessary for all of our well-being. Oh, and the rash? It hardly itched at all yesterday and today, I have hope for the first time in over 2 weeks, that it's on its way out. How can I NOT make a connection between the rash and the lack of hugging? Especially given that it only presented itself on my arms and no where else. A dermatologist would likely give me the diagnosis of "contact dermatitis" (which a dermatologist once told me simply means they have no idea…) and they would probably be right, but I can't discount the role that stress and lack of human contact have played. *Note to anyone googling skin conditions…. heed the warnings. The photos are indeed disturbing…
These are stressful times and whether through sleepless nights, nervous stomach, headaches or a rash on the arms, it is showing up, one way or another, in our physical bodies. I'm just glad I was able to get the medication I so desperately needed yesterday – hugs. Lots of them. As I was hugging Arlo, he looked up at me and asked me if my arms still hurt ( Emery must have told him my arms "hurt") and I answered,
"Not any more, Arlo, now that I'm hugging you."
And his tight hug back was just about the best thing I've ever felt.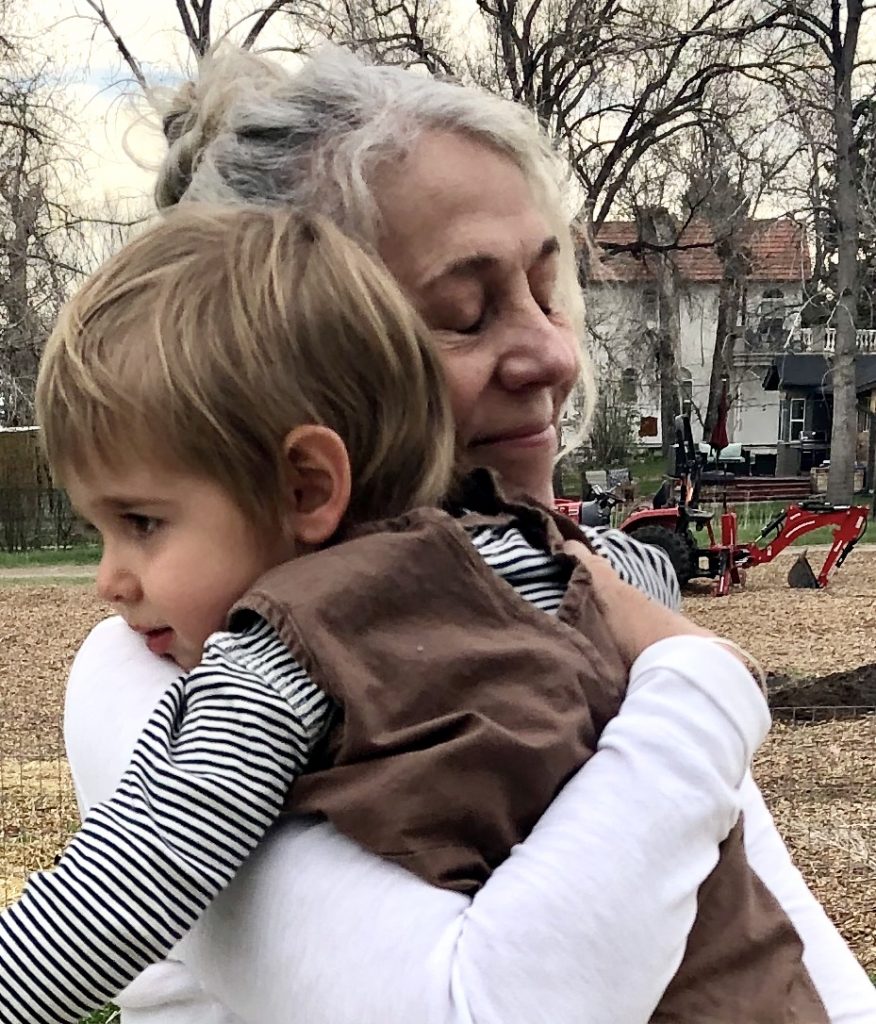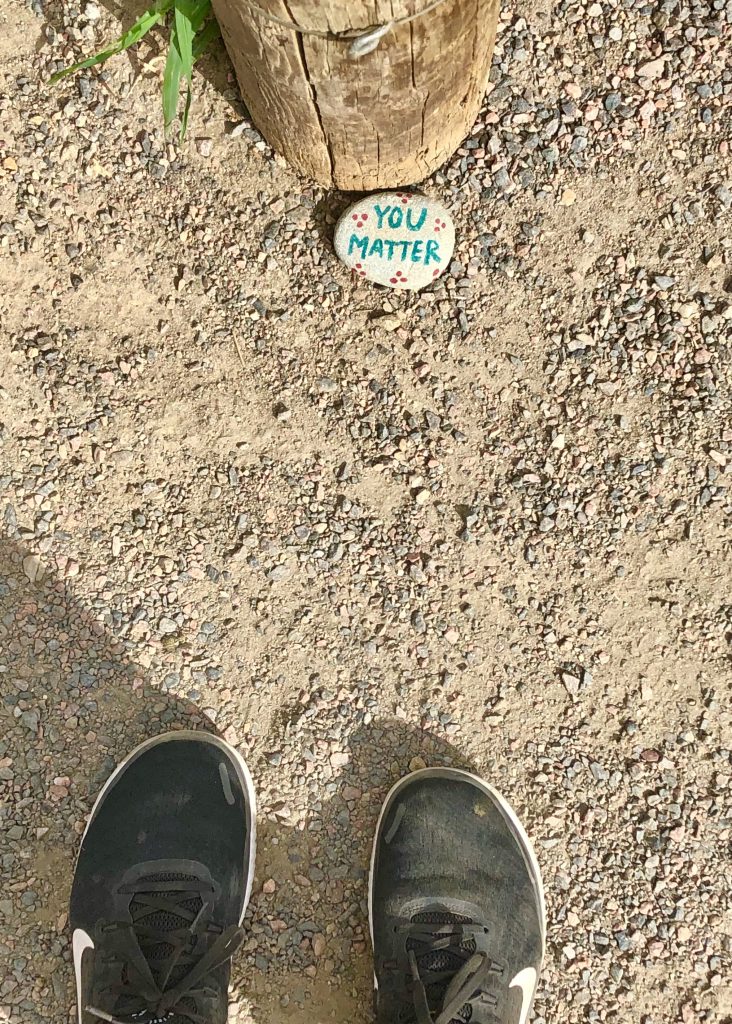 Boulder is FULL of art, and not necessarily in galleries. I know I've posted a lot of painted walls, fences, buildings and just when I think I have to have found them all in my neighborhood, I find more. Yesterday I read that Boulder is #3 in the country for creativity for small cities. I have no idea how they come to those numbers, but from what I've seen, it does make sense. Here are several from my past few walks.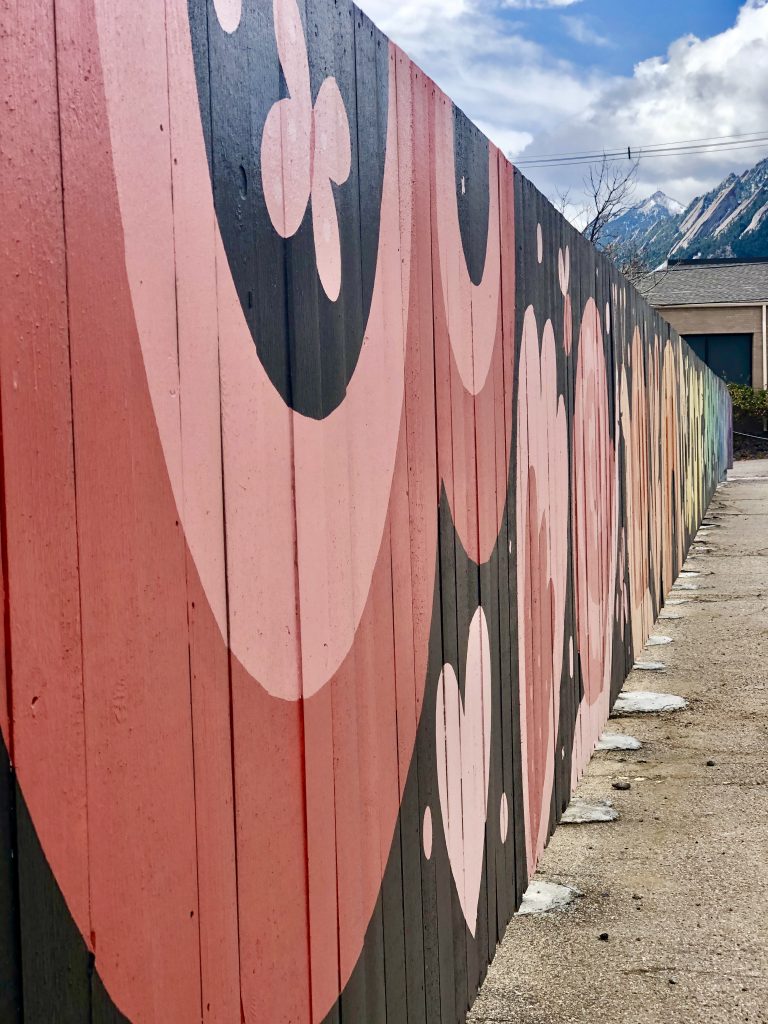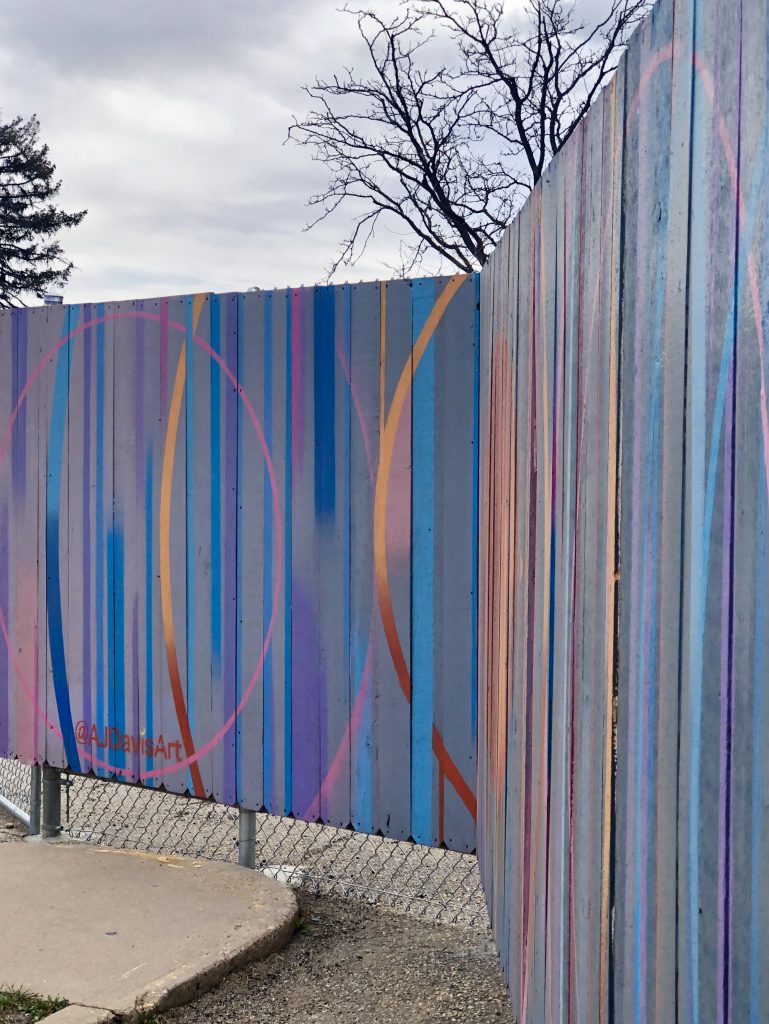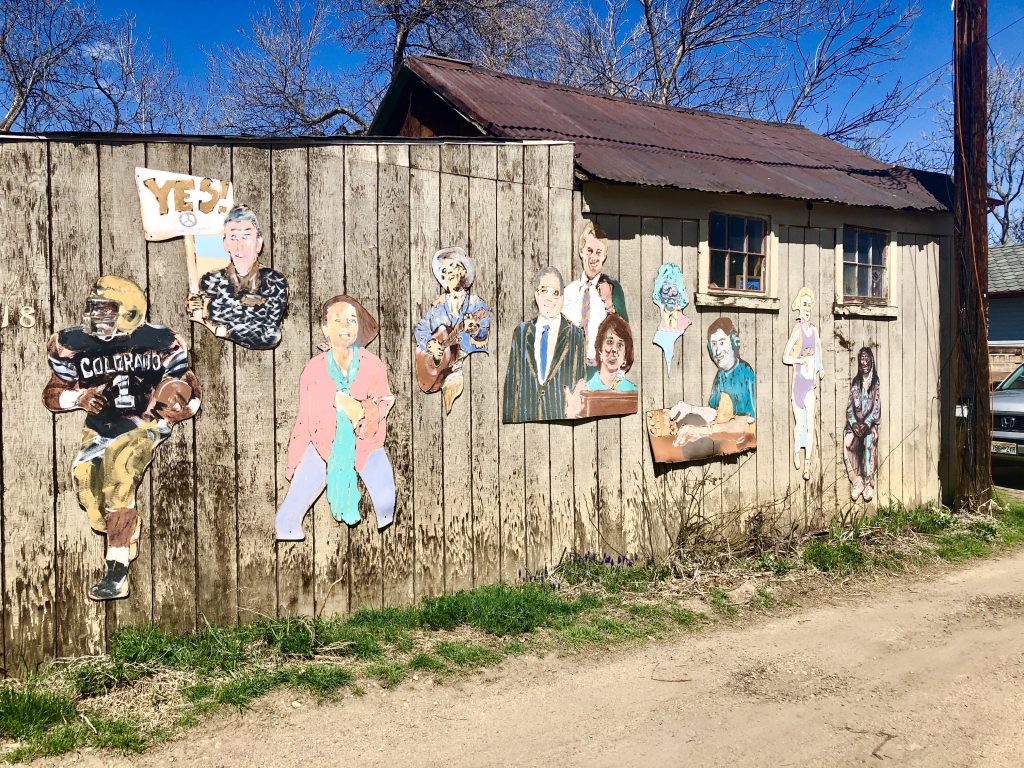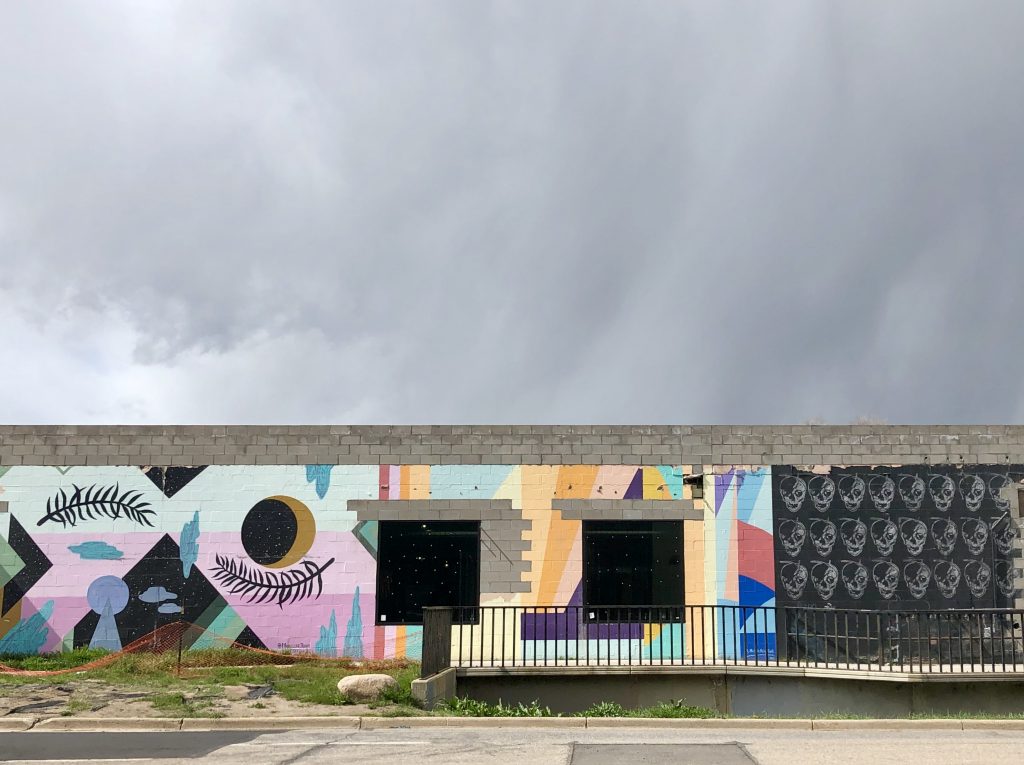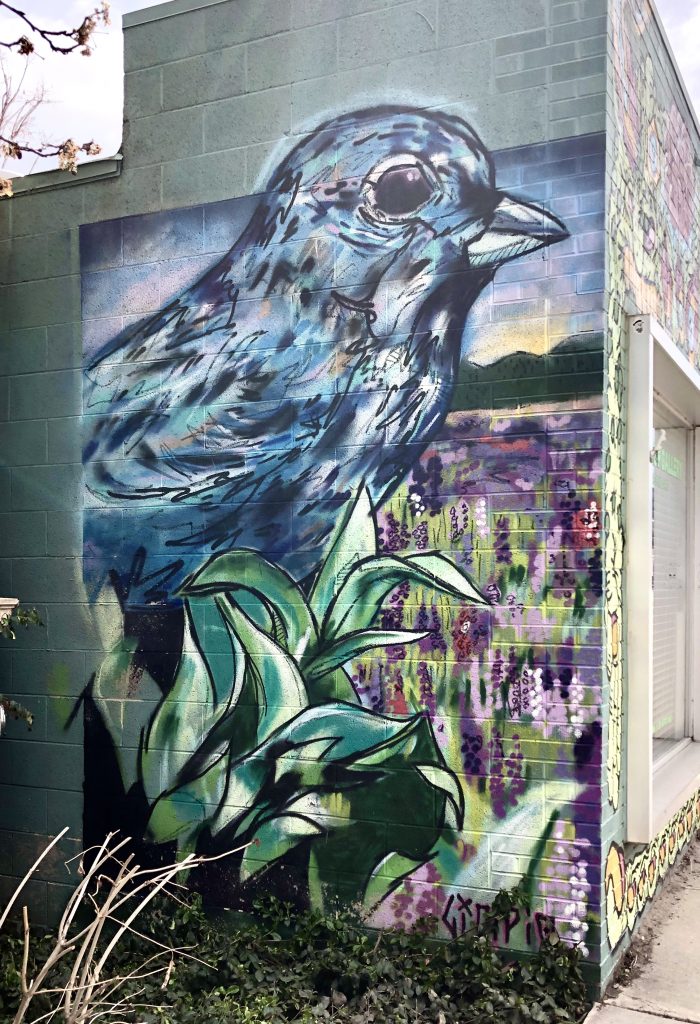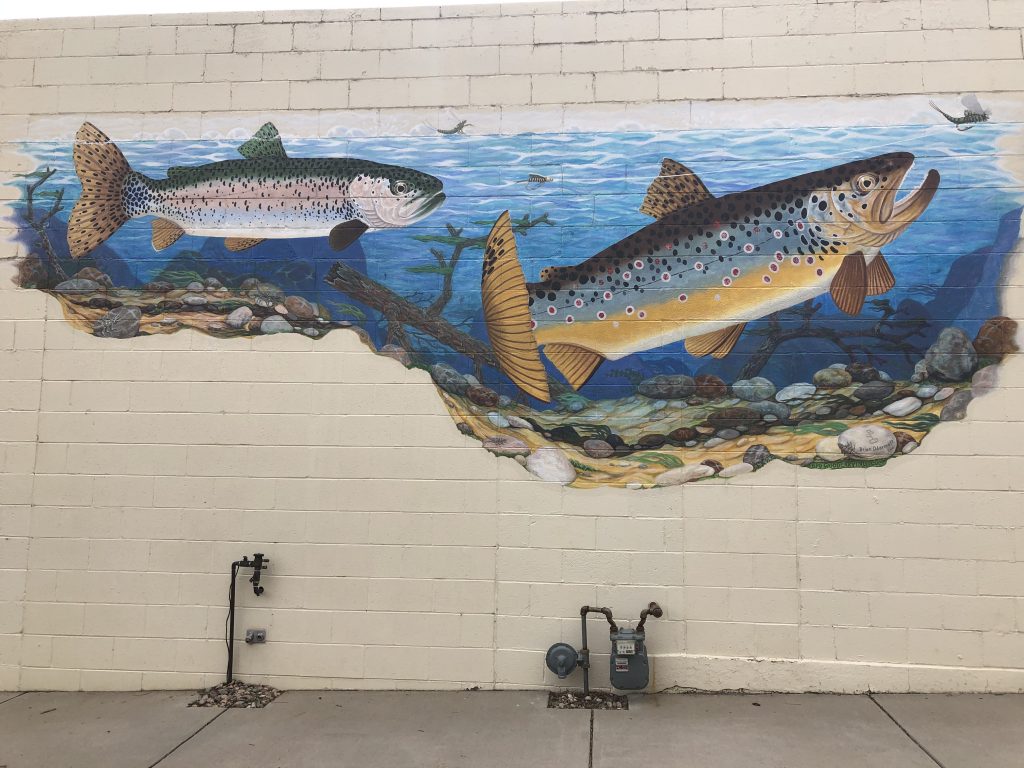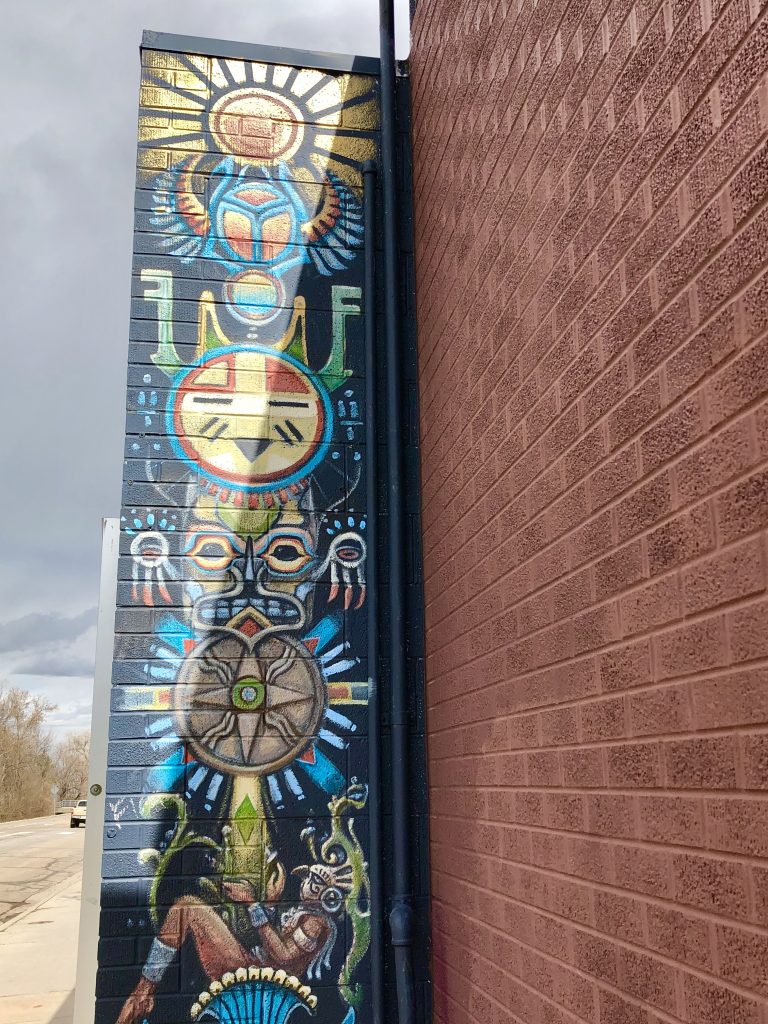 And finally, my banana bread game has never been stronger. I use a different recipe every time I make it and have found my keeper. I've also gotten much better at portion control and am eating it like a normal person, a few slices at a time, (albeit on the thick side). I'm into day 3 on my last loaf and have to say I'm feeling a sense of pride that it's lasted that long. I read yesterday that banana bread has been the most baked item during quarantine (again, how do they come up with those numbers????). Who would have thought so many of us would be sharing comfort in a mixture of over-ripe bananas, flour, sugar, eggs and spices? Happy to be with the masses on that one.
Stay safe and when you leave home, be even safer.