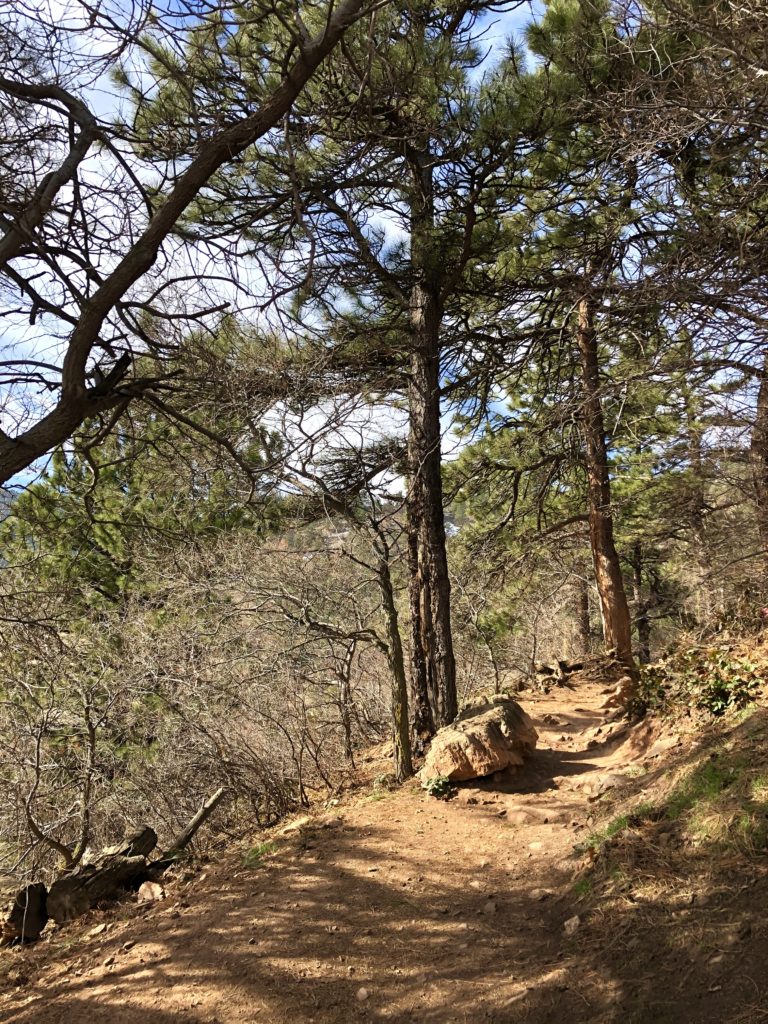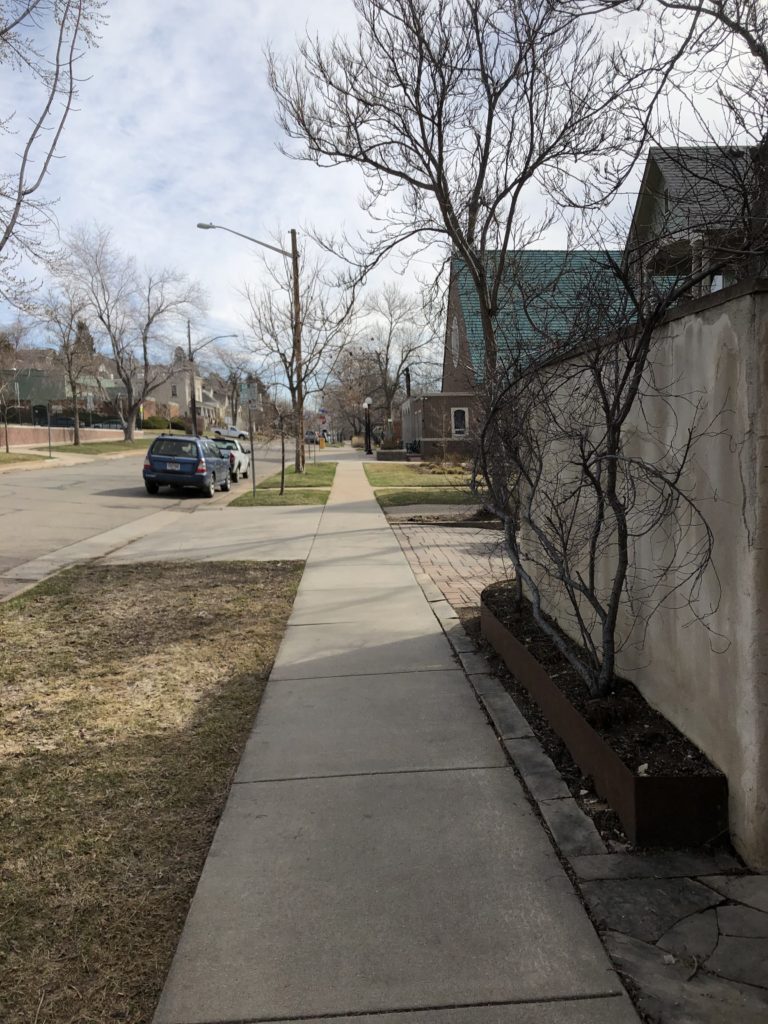 Day 6. From "Corona what?" to "there's no hand sanitizer OR toilet paper to be had in Boulder County"
I know that accurately this isn't day 6 of coronavirus hitting the United States, but it is the 6th day of behavior changes for me. 6 days ago, after talking to my sister, Susan, who lives in an area of western Massachusetts that has been hit hard, I thought that maybe it was time to make a major grocery store run, just in case. This is not my usual style for two reasons. First, I haven't lived in a house with a decent sized pantry since I divorced 14 years ago, at which time I started shopping and planning my meals on more of a day by day schedule. Second, I'm not much of a planner so my first reason has worked well for me. But, in trying to be responsible and ahead of the curve, I went to the store, to fill up with the predictable staples and followed the crowds that seemed to be gravitating to the toilet paper aisle because that's what crowds do. They follow. Much to my surprise, I realized that I was a day or two or maybe even several days late on this then quickly learned that the hand sanitizer situation was the same. I did find some disinfectant counter cleaner, which is really pretty awful on hands, but it is better than nothing and has been delegated for outside of my house only (I'm using good ole soap and warm water while home, which is 99% of the time now). I stocked up on beans, rice, stock, canned tomatoes and the like on shelves that were getting noticeable thin, buying more than I had anticipated simply because of the diminishing stock and because it seemed to be what every one else was doing. I had a sinking feeling when I left the store. Moods were somber. People were anxious and afraid. This is real.
Once home, I started cleaning because that's what I do when I'm not sure what else to do. This isn't cleaning floors, walls and surfaces, but rather is cleaning, sorting, stacking and re-stacking every vessel in my house that holds stuff. Given that I only moved in 7 months ago, I don't have a lot of excess or unstacked stacks, but I had enough to keep me busy and my mind distracted for most of the morning. Some may wonder why I didn't immediately go to my computer to start writing – anything -just to write, because that's my other go to but when I did, I discovered that my spacebar no longer worked, making for a challenging read. Seriously computer? Now? How's that for timing? (I'm typing this out slowly and with difficulty on an iPad while I wait for the external keyboard that I ordered). Organizing and reorganizing was a good stand in for my writing and as a Virgo, it's what I do. A messy drawer turning into an organized wonder raises my pulse and gives me tremendous satisfaction. It's an odd addiction, I know, and one that's not always visible as I seem to like the process of tidying up more than keeping things tidy. Again, it's what Virgos do for fun when no one is watching. I was also trying to stay away from the news as I have a tendency to not be able to pull myself away once in its grip. This is a time when Friends reruns are much more suited for me than is any news show, even NPR. An episode of "That Girl" keeps coming to mind….Ann (played by Marlo Thomas) was having a New Year's Eve party and had more people come than she anticipated so her snacks were in short supply. Wanting to be a good hostess, she turned to the backs of her cupboards and came up with a dab of peanut butter on individual wheaties cereal flakes. And voila! Peanut butter crispens were invented. Although I have plenty of food and am not finding the need to dig around the bottoms of cereal boxes for snacks, I feel like I'm in a peanut butter crispen situation right now. It's time to get creative and find things to occupy my day that hopefully will turn out much better than anticipated. I'm looking for my own version of the now famous peanut butter krispen ( or at least famous in my family as it's become code for getting creative with very little.)
So, with the tv off and the music on, I cleaned, I sorted, and I organized my closets to within an inch of their lives until I wondered what I was going to do the next day and the day after that and well, the next few weeks. My daughter, my son in law, my 5 month-old granddaughter and my almost 3 year-old grandson are all in self-isolation after spending time in Aspen, an area that's been hit hard, and since I spent time with them when they got home, I'm reluctant to see my son and daughter in law and 1 year-old grand daughter who also live in town. That, added to the fact that I've not formed a strong social network yet in Boulder have left me in a definite place of isolation.
I like living alone, but have to say that when I realized that 4 days had passed and I hadn't spoken with another human, face to face, this extrovert is struggling a bit. We are social beings and although I like settling in for some alone time as much as the next guy, this is a whole lot of a lot. There is great comfort in knowing that I'm not alone in my aloneness though and I'm in a constant search for linings that are silver, or even brass at this point.
We are all facing a new reality and I'm learning a lot about myself during these quiet days, starting with how much I need nature to maintain a modicum of sanity. Daily. I'm fortunate to live in a town that's surrounded by nature – mountains, streams and several trails are a short walk straight down my street. This morning I walked down my street, to a gentle trail that fronts the Flatiron Mountains. I walked at least 15 minutes before I passed another human being. This is not normal in my neighborhood. I'm two blocks from downtown and normally there are bike riders, runners, skateboarders, walkers and even the occasional hover boarder. The street is never as empty or as quiet as it was this morning. There was a definite awkwardness when I got closer to the first person I passed as we scooted as far away from each other as possible, which had me stepping over the curb and onto the street to give each other the 6 feet suggested. I hiked up a mountain trail for a short while (I wasn't prepared for hiking so didn't even have water on me) and realized as I began to encounter a few other hikers that I feared them more than the mountain lions that have occasionally been spotted in the area. How odd. How terribly odd. Yet as awkward as it was to move as far away from a passerby as I could, while they followed the same protocol, it was a gesture that felt touching to me as it was showing such respect for one another. We truly are all in this together.
I'm trying to settle into this new reality, that seems different by the day according to my mood. I hit a low spot yesterday afternoon, feeling the heaviness of the isolation and loneliness like a` weight sitting on my soul. We are social animals and to have to isolate in our homes simply is not our nature. I can't afford to start spinning in a downward cycle this early in the game so knew what I had to do and turned on some good ole rock and roll and danced. Alone. In my kitchen. Ladies choice. Dancing around my island for 3 or 4 songs was the energetic reboot I needed. It's the smallest of moments I'm clinging on to these days. Another new routine that I've come to covet is my Face Time with my sister, Susan, in Massachusetts. We've always liked good phone chat but adding the visual to the call has added so much.
New sweater?? It's cute. And your hair looks good today…
Thanks! And doesn't it? Wouldn't you know… good hair day when I'm not leaving the house at all. Sigh..
She gets up and walks me into the kitchen to stir the soup. I can almost smell it. (Susan is a good cook.) I wish I could stay for lunch.
I'm almost right there with her. It feels good. I will take what I can get and that little bit of face to face on my small phone screen feels like a lot right now.
This isn't easy. The isolation is foreign to me and has come at a time when my calendar was filling up with lectures and classes and group hikes, all of course now cancelled. There is comfort in knowing that I'm not alone and when I think that so much of the world or at the very least most of my town is sitting on their couches wondering what next in between times of cleaning and sorting and creating and cooking. I'm alone but I have great company in all of this. I can't get too far ahead of myself as it's too daunting, but am trying to savor the joy in the small moments. The Doors playing L.A. Woman while I danced around the island in my kitchen was a good start. Oh, and speaking of L.A…. I was supposed to go in a few days to see Philip Glass with Grant and Katie. The concert is cancelled and now my flight is cancelled too…. a decision that was tough to make and that I shed a few tears over, but it was the right and the safe thing to do. I'm blessed to have 2/3 of my kids here in Boulder but desperately miss the other third. Especially now.
I'm trying. I'm digging deep within myself to access my sanity reserves that I know are there as I've dipped into those pools before. Rain is coming, which will make my communal moments with nature a bit more challenging but thought that maybe with some National Geographic programs on in the background, maybe I could run up and down my stairs for a bit to simulate a nice hike. The Met has operas online that I can access, there are Broadway musicals online and the same Spanish programs that I've visited off and on for years are still there for the taking. Susan said she could possibly be en pointe by the end of all this if she decides to go with the online ballet classes with fluency in French to boot. There really are a lot of creative options that organizations have generously provided, but the one that seems most appealing to me right now is simply the quiet exploration of self, and taking note of the process as there's some pretty rich stuff in there to uncover. I say that today, on day 6. By day 10, I may be doing online ballet in my slippers.
My silver linings today are :
There are a lot of places to "go deep" when in quarantine…. and not just my closets and drawers. I'm pulling back some long drawn curtains into parts of my soul that I've not visited in a while. There's some good exploring going on.
When you move slower, you see a lot more and things you never noticed before suddenly become relevant, like the fact that there is one chair in my front room that when seated in I can see 11 pieces of art and or photography. It is now my favorite chair in my house.
My connections to people, although not face to face or in person right now, are seeming far more meaningful as their importance has soared.
Crocus have impeccable timing.
I don't do well when I have stockpiles of good snacks when it comes to what a single serving size is… this is not a revelation of quarantine as I already knew this about myself, but it is a new challenge given the well-stocked kitchen shelves I now have.
Even when I have little, ok nothing, scheduled, I still struggle to get my laundry out of the dryer in a timely fashion. After 2 days, serious wrinkling sets in. I think I hate to do laundry.
Eye contact. It's pretty important. So is smiling.
Aren't old photos just the very best??? I'm going to start texting them to my kids. I'm not sure they even know what my prom dress looked like my senior year! Time to share.
Laugh. Move. Laugh some more. Find your peanut butter crispen and reach out to those you love.