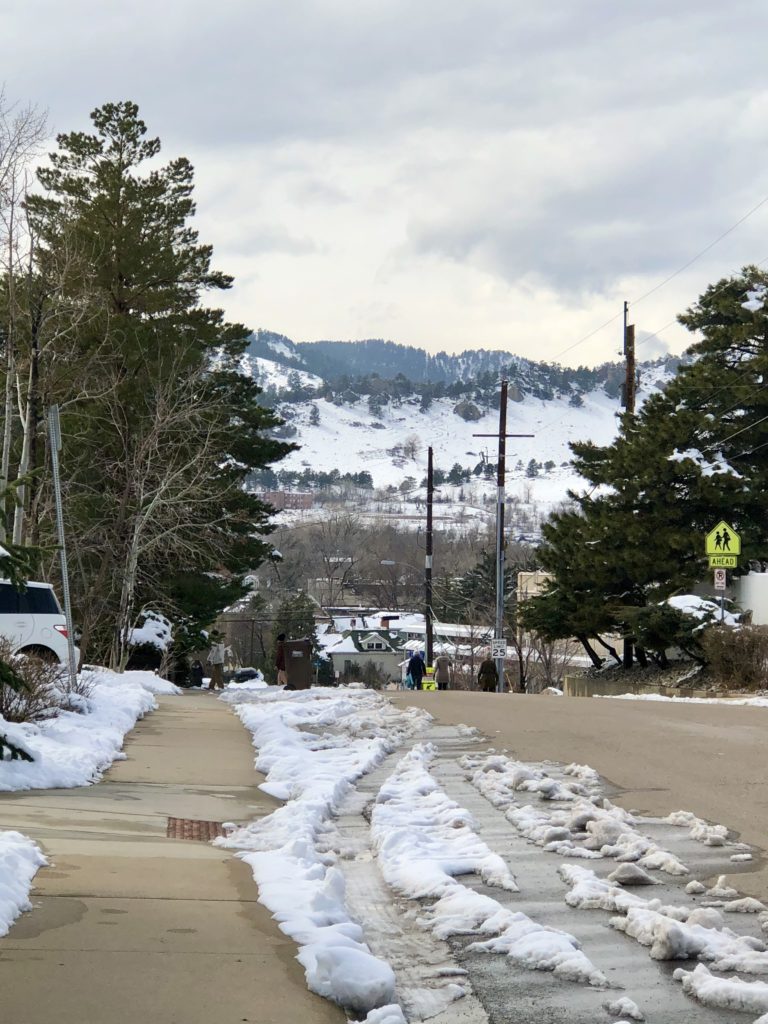 It has been 10 days since I've left my house, except for my daily walks. This strange routine is actually starting to feel somewhat normal now except for the lingering thought that I'm sick. No, not with coronavirus, but sick with anything else because there has never been a time in my life that I've not left my house for 10 days (except for walking) unless I was very sick or with newborn babies and even then, I'm not sure it was 10 days.
My silver linings column is growing at a much faster rate than I anticipated. Thank goodness. Here's what I've noticed in the past few days:
The positive humanitarian stories on the news just keep on coming'…. the neighborhood online informational group I'm a part of has had a constant stream of people wanting to help in any way they can. People who want to help are teaming up with those who need them. It's so incredible and encouraging to see.
People in Boulder and neighboring towns are suggesting that we dig out our boxes of Christmas lights and put them up again simply for the beauty of it. There's talk about lighting up the large star on Flagstaff Mountain that is lit up at Christmas and is so big that it is visible from most of Boulder. The only other time the star was lit up when it wasn't the Christmas season was during the hostage crisis in 1980. It seems like we all need to be able to look up at the mountains at night and see a huge star.
Old friends that I've not talked to in a while are reaching out to connect. What a gift that's been. The gift of time has blessed us with so many unexpected gifts.
I've felt more connected to Boulder than I ever have since moving here 7 months ago… all of this happening while in the confines of my home. The places where I exercise have all added classes through the zoom app and last evening I did pilates with 7 or 8 others while in the privacy of my living room. We enjoyed a little "happy hour" afterwards and shared our experiences and feelings with each other while enjoying a virtual glass of wine or cocktail with one another. These are the beautiful pieces of the fabric of humanity that are getting woven together, row by row in our shared experiences of isolation. THAT is my PLATINUM lining.

The plea and the response for people to use carry out to support the local restaurants in town, all with appropriate measures being taken to get the food to the customers safely, has been very popular. I've even seen small clothing shops offer to deliver items purchased (online) to your home or they are also happy to bring them to your car for pick up. I know these creative suggestions are going on all over the country and the positive response seems to be growing.


The grocery store clerks, the medical professionals, the truck drivers, the postal employees, the warehouse workers, the garbage men, the restaurant workers, the sanitation workers are now our heroes and we're finally noticing the good work they are doing and have been doing all along.
We are acting independently yet together for the greater good with the sacrifices of our daily routine and I can't say it enough….. we are ALL in this together. It is community spirt at it's best and is showing us how well we stand together as a species to protect the few in an almost primal manner.
I'm in continual awe of the beauty that's being uncovered when we are forced to set down our well-honed ability to be busy and simply be instead.
I'm both humored and touched by the ongoing awkward dance we all are doing as we pass each other on the street giving each other the appropriate distance, which by the way seems far greater than the 6 feet I saw just a few days ago. I've got to say that being on constant alert to oncoming pedestrian traffic takes a bit of the meditative process out of my walks.
I'm losing my sense of time and no longer feel drawn to check my watch throughout the day. What difference does it make? There's no place I'm supposed to be. I'm starting to wonder, besides exercise classes and the store, where was I going so often when I left my house what seems like multiple times a day? I've had many a day when I start preparing dinner only to realize later that I'm eating earlier than dinner is served at my parent's retirement home….. 4:00 or 5:00 if I'm feeling more sophisticated. It's the bookend to my morning coffee that gives my day form.
The supply of good snacks are going down and the words with friends invites are going up. Little feels certain to me right now except for uncertainty itself. Distraction, distraction, distraction. Today I sewed 24 cloth bags of varying sizes for me (and who ever else wants some) to be used as re-usable gift bags. It's small but is part of my commitment to making less waste and trash. I'm looking into sewing masks next, but am not sure about procuring supplies.
Melissa Ethridge comes into my living room daily now for live concerts on Facebook. Thanks, Melissa (she's a Kansas native…. I feel like I can act like she's my pal).
I'm having very detailed, story-like dreams and should start keeping paper on my nightstand. I think this comes from the percolation of my thoughts all day long with little opportunity to share them, short of my FaceTime chats. Oh and those FaceTime chats? They are my joy and my sanity.
I stopped dying my hair years ago. To those that still dye their hair, my heart aches for you in the coming weeks/months. Who doesn't love a cute hat though?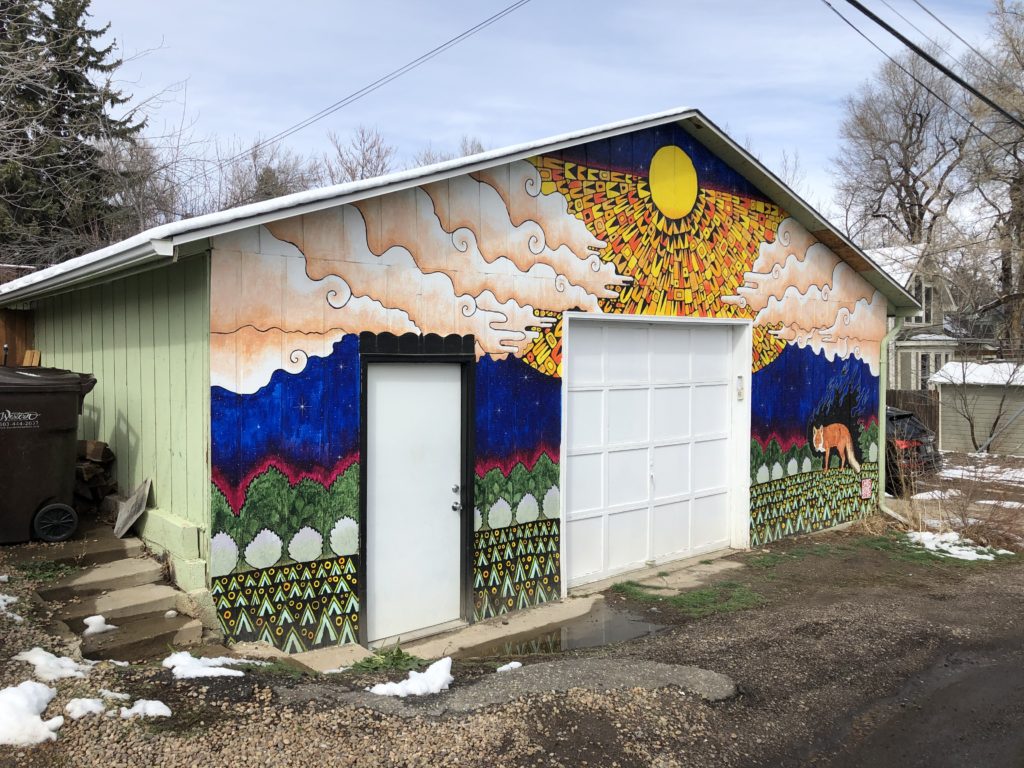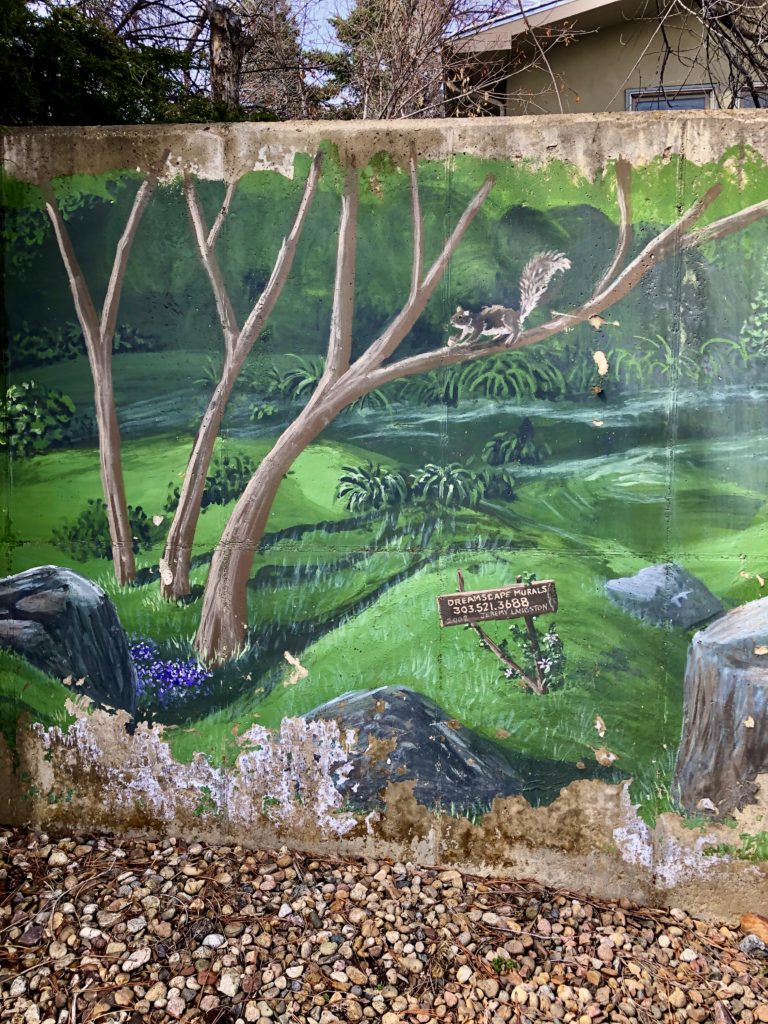 The not so silver linings, or "rusted metals" as I'm going to start calling them, are:
The good snacks are almost gone, in part because portion control seems to be an issue for me and also because 10 DAYS! That's why.
I miss my kids. I miss having places to go and a calendar that was starting to fill up.
I miss plans. I miss people. I miss plans with people.
I have moments when I just stop and will collapse into tears because plain and simple, I'm afraid. I know I'm not alone there and also know that we are collectively trying our hardest to push through the negative thoughts while focusing on the positive. Inhale. Exhale. Repeat.

There is still a lot of good happening though regardless of the dark cloud that has settled over the world and that's where I'm trying to put my focus. I've heard more than one person comment on the "reset" this is giving the world AND its inhabitants. No doubt, we will all be changed from this.